MegaSeg Pro 6 for Mac is designed for business; From background music automation, video playback, and live announcements, to scheduled playlists, ad insertion and messaging. Plus it's compatible with iTunes playlists to boot.
"MegaSeg is a well‐designed, stable application that has flourished with maturity. For a business needing a professional solution for managing background music, MegaSeg offers almost everything they could need."
—MacUser
Dynamic Music Scheduling
Use MegaSeg to automatically generate music and video playlists, with intuitive management of rotation speeds, and keep artists and titles nicely separated with rule restrictions.
Audio Architecture
Every business benefits from great background music, whether a restaurant, bar, retail, casino, hotel, health club, or boutique studio. MegaSeg is your best custom business music solution.
"MegaSeg is a great music mixing program for the Mac that is of excellent value, reliable and well worth the investment to any music professional."
—andPOP
Eye Candy
The Ambient Video Playlist delivers continuous video and messaging when playing audio‐only tracks in the main playlist. Connect MegaSeg to an HDTV, and keep all eyes entertained.
Power Play
Seamlessly mix audio and video with no dead-air to keep the energy up! Trigger instant announcements or any sound with hot keys. Use powerful auto mixing features including event timers that change playlists at various times of the day to enhance mood. Sync between multiple systems, log play history and display "Now Playing" info anywhere.
"MegaSeg is simplicity in form and function. Its interface is uncomplicated and intuitive. The features make this software sing."
—MacDirectory
Preview Power
MegaSeg supports multiple audio outputs to preview tracks with support for USB, Bluetooth, AirPlay, via many popular audio interfaces.
Teamwork: Library & Playlist
With a large display area to view your library and playlists at the same time, MegaSeg allows you to excel at tweaking your sound on‐the‐fly. With full keyboard and mouse control, it's easy and intuitive to use.
"4 out of 5 Mice – Way beyond the playback capabilities of iTunes. The feature set is nothing short of stupendous."
—Mac Guild
Rock Steady
System stability is key, and MegaSeg Pro is built from the ground up to work exclusively on macOS — a powerful and stable UNIX‐based system. Our customers praise MegaSeg's rock solid performance, intuitive features, and clean design.
Try a Mac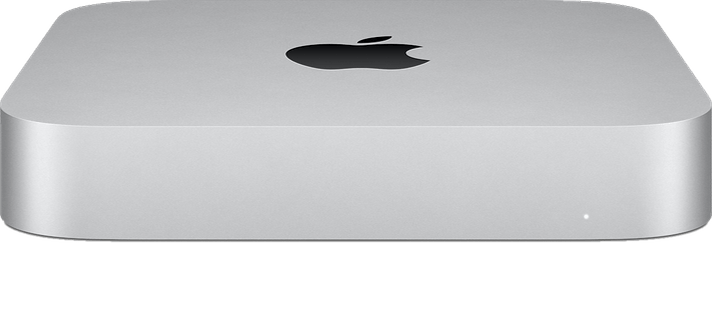 Visit your local Apple Store and download the MegaSeg Pro demo for a test spin. You'll discover with MegaSeg for Mac, you'll have better productivity, less technical issues, and save money over time. The iMac and Mac Mini are perfect systems for businesses.
"MegaSeg's interface is well thought out, direct and elegant."
– Charlie Wilson
"It's undoubtedly the best system I have worked with."
– Darren Cave
"From the way it looks to how it performs, MegaSeg is brilliant. It puts PC apps to shame."
– Matthew Webb
User Buzz
Read success stories of how MegaSeg is put to work by our customers.
Pick It Up Fast
Buy MegaSeg as an instant download, and never worry about losing the program. You can always download it again.