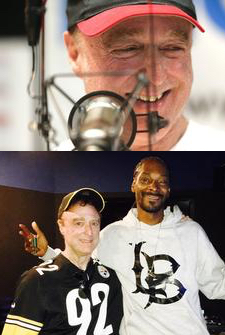 I can't even remember when I started using MegaSeg, but maybe something like 15 years ago. I can honestly say I'm not sure my radio career would have extended to now. I'm a DJ for Snoop Dogg on Dash Radio. Considering this is worldwide Radio with millions of listeners, ease and quality of use is critical. This is hands down the best way of delivering music to an audience.
Kevin "Slow Jammin" James
Cadillacc Music
dashradio.com
When I started my online station, I was nervous about picking the best playout system software. As a career radio programmer, I was looking for something that could help me format my station in the right way: enforce some rules, make the song segues (transitions) really "SING", and generally make my station sound the way I'd always wanted my big commercial stations to sound - to say that I'm "particular" about these things is an understatement. I can say that I made the right choice with MegaSeg… my station is tight, bright, free of artist clashes, with seamless segues and easy scheduling. Thanks to Jason and the Fidelity team.
Kieron Atkinson
XS80s, New Zealand
www.xs80s.com
I have been using MegaSeg since the launch of ClassicalVermont.com in the spring of 2013! I have used many automation systems in broadcast for years and for this project there was no better choice! With the rock solid OS X platform, a Mac Mini & MegaSeg I have had ZERO as in NO lockups for over a year. It works and works well. The ease of importing music from iTunes with all necessary metadata is a time saver and super convenient to manage our music library and imaging audio. When you want to setup a station, start broadcasting and have more time to CREATE content, choose MegaSeg!
Gale L. Parmelee
Founder / Director Of Programming & Content
Classical Vermont
I have been professionally DJing for over 10 years, and have owned my own company for over 4 years. After my switch to digital, I went with a Mac and MegaSeg and have never needed or wanted anything else! MegaSeg is perfect for my events (I specialize in weddings and other events), and it makes my life so much easier by integrating my iTunes playlists with it's very easy to use interface and controls. I recommend MegaSeg to anyone that asks me for DJ software recommendations.
Bret T. Holden
One T Entertainment
When MegaSeg v.1 was first released, I jumped on it simply because it was the only option that would allow a DJ to do a tight and professional presentation on a Mac. Having now used MegaSeg regularly for nearly 2 decades—without a single failure, freeze, crash, hiccup or other glitch—I can attest that it is off the charts in terms of reliability. It's loaded with all the basic features needed to program a great show and it never hesitates or lags when you need to make a fast playlist change. As a Mac user, radio programmer and DJ for longer than I care to remember, I have found few tools as rock solid and dependable as MegaSeg. Mega kudos to Jason and his team for a great product!
Robert Lindquist
author of Spinnin' 2000
and creator of Mobile Beat: The DJ Magazine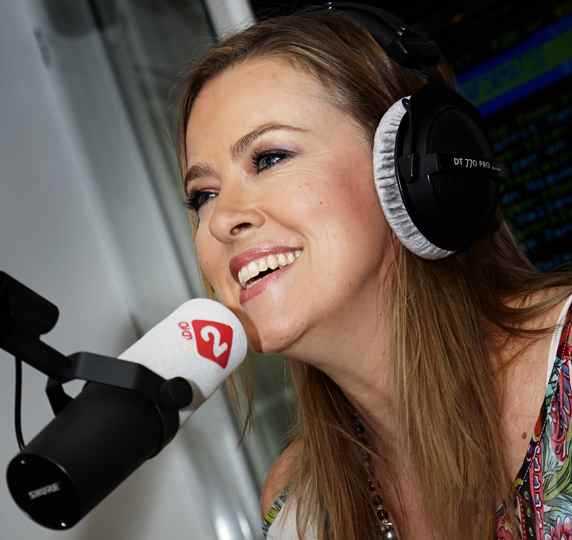 I produce and host a weekly, traveling music show from anywhere in the world for Holland's largest public broadcaster AVROTROS on Radio 2. I belong to the species of Absolute Apple Users and yet the DJ software I worked with for the first four years of my nomadic Radio life was Windows based, so I had to use Bootcamp and go between the two operating systems, which was time consuming and tedious. One fine day, I asked my daughter, who is of the Lightning-Fast-Research-Generation, whether she could check into the existence of Mac-based DJ software. Within less than 30 seconds, she had found MegaSeg Pro.
With the Zen-like technical support of developer Jason Cox at Fidelity Media, I made the switch to MegaSeg Pro in the summer of 2013, just in time for the launch of my late night show for Radio 2, "Simone's Songlines". Even though the show has to be semi-live for technical reasons, it seamlessly blends in with the live shows of my colleagues. I can now work directly out of iTunes, which makes the entire production so much more efficient, plus I can record the show just as if I was working live in a studio.
Simone Walraven
Radio 2 producer and host
"Simone's Songlines"
AvroTros Holland

MegaSeg has been a dream come true for our team of 9 DJs and assistants. MegaSeg has made it possible for us to perfectly execute 4 events every Friday and Saturday Night. Our DJ Staff can focus on being good entertainers and personable with the crowd without worrying about the music transitions and song selection. As an Owner, I've been able to set the perfect Segue point on all 28,000 tracks in our library. That lets me rest at ease knowing that no matter which staff member we have out, the music will sound great and flows perfectly. The other huge benefit to us are the built in playlists. We have playlist templates built for our DJ team to build on-top of based on the type of event they're performing at. Plus, after an event is over, I can export the logs out of MegaSeg to review the music decisions they made at an event and provide some constructive feedback to help them improve at future events.
MegaSeg was clearly built from the ground up for professional mobile DJs who have reliability and scaleability at the top of their wish list. We would not be as successful without it.
Jason Parkinson
Founder & CEO
DJ4U

I've been using MegaSeg for 7 years now, and couldn't be happier. I just retired my 7 year old Mac Mini that has been running my station 24/7/365 that entire time. I thought about replacing the failing hard drive, but decided to spring for the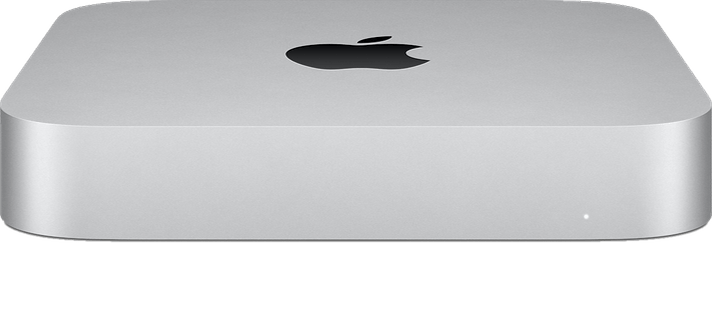 new Mac mini. No keyboard or monitor attached. I use Screen Sharing to control it from my main Mac, and Dropbox to transfer new music. I cringe when I think back to my days of using SAM on a PC. I might shut it down if I had to do that again.
Rich Shipley
www.HawaiianRainbow.com
I played the best gig of my life a couple weeks ago, and I am always amazed at how flawless MegaSeg performs. Thank you for outstanding software!
—Lee McVey
Taking (Remote) Control on the Dance Floor
By Elisabeth Scott Daley WED®, ABC™
I've often been asked if I work with an assistant at my weddings, especially given the complex Grand Entrances I perform, and the answer is yes! I love to work with an assistant at my weddings, but sometimes that isn't as easy as it seems. Sometimes that trusty assistant isn't available. What to do? I now have an excellent suggestion!

First: Use Rock Solid Hardware

I am a devoted Apple user and have been since 1994. Get a Mac!

Second: Use Rock Solid Software

I have been using MegaSeg DJ Software since 2003. At the time it was the only DJ software available for Apple computers. More importantly for me, it was also very user friendly and had a minimal learning curve. I have been an extremely satisfied customer for over 10 years!

Third: Use a Radio Frequency Remote Control

I've been trying to find a remote control that wouldn't let me down for years! …Finally, I decided to ask MegaSeg DJ Software creator and designer, Jason Cox, to help me.

My business partner, Peter Merry, has been using the KeySpan Remote Control for years to run Keynote for his speaking engagements. This amazing little remote didn't need line of sight, and has a 100 foot range! I asked Jason if he could make the KeySpan play nice with MegaSeg? He said yes, and 3 days later I had a solution. Two weeks later, it was available to everyone. Thank you Jason!
I wanted to take a moment and thank you for both an excellent product and amazing product support. Back in December of 2012 some people I know bought a small, neglected and struggling radio station. They asked me if I could help them set up a whole new system to start fresh.
Neither of us knew anything about radio broadcasting so I researched various radio automation systems and came across MegaSeg. The whole thing so simple compared to the equipment we saw at other stations so I recommended that they go with MegaSeg and a Mac Mini with an SSD for maximum reliability since they already had monitors.
This set up alone saved over $5,000 on equipment and we have a fully functioning radio station. Your customer service is second to none and I attribute it to enabling complete radio novices to successfully operate a radio station.
Thank you for the excellent product and support.
Sincerely yours,
Lance Fitzsimmons
kbrvam800.com
After becoming frustrated with several other DJ software programs I stumbled onto MegaSeg and downloaded the demo to give it a whirl. From the first minute of using it I was hooked. As a mobile DJ and a club DJ this software delivers exactly what I need. For weddings I can make and alter playlists so quickly from my existing iTunes playlists and MegaSeg just keeps rolling. Plus I have the control to stop the continuous play and use either channel as I see fit. I can't tell you how easy it's made my DJ life.
For club DJing, I DJ in a very high class gentlemen's club and the owner expects nothing but perfection. Every song has to be cut at three minutes and faded to the next. You can never play the same song twice in a shift, and only certain types and genres are permitted. MegaSeg helps me with all of that unlike any other program.
Not that I have any complaints but it took some tweaking in the beginning to get it just right. I found the online info to be quite helpful, as well as speaking with a representative over the phone. MegaSeg is the way to go for mobile DJing. More than happy with this software…
DJ Psycho Jim
James Tolley
MegaSeg Powers "EASA FM"
at the European Architecture Students Assembly
EASA FM is a festival radio station conducted at EASA Spain, EASA Helsinki, and the World Design Capital 2012 events, with a focus on music culture, design, and architectural topics.

The station serves as an open community platform, featuring students, architects, and designers bringing their ideas, beliefs, and favorite tracks to air. The broadcast reached the entire festival area and a good part of the european capitol.

MegaSeg Feedback

Using MegaSeg was a great step in developing our station into a powerful community tool during the festival. Contrast to last year, we had to work with low-budget equipment and had a hard time playing our program via iTunes and other software.

The Results

We immediately found MegaSeg easy to use and perfectly integrated our iTunes library. The pre-listening and DJ functions really took our production to a new level. We created jingles with our participants and integrated them into MegaSeg's automation features.

MegaSeg helped us organize our day and the log feature made it possible to give exact information about the songs played. A lot of people loved the easy interface, and many architect and design students liked the design.

I want to thank you in the name of my whole team. Our radio workshop was a complete success that we would have not archived without the help of your MegaSeg software.

Sincerely yours,
EASA FM
easafm.posterous.com
Jakob Braun, Verena Theil, Clemens Conditt and Hanno Mayregger
"Planet Candela" Skyrockets to Live365 Top 10, and hits Windows Media Homepage
New York, NY, February 11, 2013
Within less than 3 months on the air, Hybrid Top 40 "The New Planet Candela" has become a top 10 most listened to station on Live365's Pop and Latin charts, the world's largest internet radio network, thus joining an upper echelon of brands that have already been established for years.

The New Planet Candela was recently featured as an Editor's Pick in the Windows Media Radio Guide and has been a Live365 Featured Station for three consecutive months!

"I am proud to say that this station is definitely living up to its name! We are already closing in on 100,000 streams launched and thank our loyal fans across the world for their support," added Planet Candela creator and Program Director, Bernardo Moronta.

The New Planet Candela is a unique and high-energy format that merges English and Spanish-language hit radio through the power of dance. Core artists include Pitbull, Nicki Minaj, Daddy Yankee and David Guetta. The station streams in high-quality 128 kbps across a multitude of desktop and mobile platforms such as PlanetCandela.com, Live365, iTunes Radio, Windows Media Radio, TuneIn, Roku and TiVo.
MegaSeg helped make this happen and I THANK YOU!
– Bernardo Moronta
DJ Ted boosts Bottom of the Hill
The winner of two CMJ Awards and several others, DJ Ted's 9-year-old Internet station BAGeL Radio has become a key booster for San Francisco's indie rock scene.

His show "480 Minutes," broadcast live from his San Francisco apartment on Fridays, is inundated with promotional CDs from hundreds of labels — all vying for a spot in his eclectic weekly lineups.

As one of The City's top indie rock venues, Bottom of the Hill in Potrero Hill is a natural fit for Ted, who DJs at the club on a semi-regular basis.

Ted uses the same setup for his radio show as he does for DJ sets — headphones and a laptop packed with tracks. He uses audio software MegaSeg for both, as well.

BAGeL Radio recently moved hosts to the award-winning net radio station SomaFM, DJ Ted announces, adding, "I've been a fan for years. It's an honor to come aboard."
I like to share with you my experience with MegaSeg since the 2.5 years of using it for my radio show "RUSH HOURS - Progressive Rock and more!" at the German Internet Radio station SecondRadio.de, one of the very few radio stations with a focus on virtual worlds. MegaSeg always worked flawlessly during my shows, and is really a relief compared to the issues I have to solve as technician on the Windows installations other moderators of the station use. MegaSeg does it simply better, more fluently and really provides this rock-solid feeling which is vital to run a good show. Well done, guys!
Kind regards
Juergen Schueler
aka "Rush Rosenberg"
www.secondradio.de

Best music app I've ever bought.
Review by MuThomas from the Mac App Store (translated)
The operating concept is unusual, but very comfortable. Just think different — in the best sense! I tested the demo version and compared. The sound settings (Treb / Bass) conjure a fabulous fat sound even from poor quality headphones / speakers! MegaSeg DJ has become one of my top 10 programs. Guess I'll soon upgrade to the Pro version.
As a restaurant owner, I love the software! No skipping on CD's and it really is easy to learn. I have recommended this software to other owners. DJ's ask me how I do it! If I get stuck without a DJ, I have learned myself. But it is the software that is killer.
Megaseg definitely made my life easier as an owner, the mixing and beat matching really works like someone who is mixing. We won awards for Nightlife, Hot Spot in Boston. Most of the time over the past 2 years, I was DJing… I chuckle when people tell me how good of a DJ I am at 54 years old.
Linda Cappuccio
I am a mobile DJ that has been using a PC app for the past two years. Boy was I missing out. Between errors and it freezing up I was about ready to quit the business and find something less stressful. Well I found it, a MacBook Pro with MegaSeg. We had our first gig last night. A back to school party for 9th graders and it was AMAZING. It really takes the pressure off the DJ and makes ANY song just a few clicks away. I am truly impressed with the product that I don't know what I would have done without it. Thanks for a great product.
Brian Blair
DJ/Owner
I work at a secondary school in Leeds in the UK and we have been using your software in our radio studio for a few years now. Just thought you might like to know that our school radio station won the best educational commercial radio station in the UK at the Arqiva National Commercial Radio Awards last year. They asked about the software and we extolled the virtues of Megaseg!
Chris Jackson
Pudsey Grangefield School
Leeds, West Yorkshire

Megaseg is a lifesaver! Hands Down. I started my broadcast career using Megaseg and am very pleased with its performance. Megaseg is more than a software… It is an experience… every time! I wish everything that is good for the Megaseg Team.
Tafari
Natural Mystic Radio
WVIP New York

Thanks for the most brilliant software I have ever used for playing music. We have held some superb parties using this software and always get complimented by the ease of operation. You have a fantastic user friendly system, one of the best pieces of software I have ever downloaded and achieved hours of entertainment from.
Dennis O'Brien
I just wanted to let you guys know that MegaSeg rocks. From the time I downloaded the free trial to this moment, a couple years later, MegaSeg just rocks.
I have been broadcasting live twenty-four hours a day, seven days a week for months and MegaSeg has never skipped a beat. It has been incredibly user friendly and easy to use "right out of the box", and I continue to learn more about its vast array of features and functions as I go along. There is nothing I have tried to do on my online radio station that MegaSeg hasn't been able to accomplish.
In case I haven't mentioned it… MegaSeg rocks!
Thanks.
Kurt Copeland
www.myprayerisheard.com
We are a community radio station, 96.1 Source FM, based in Falmouth here in the UK. I have recently purchased MegaSeg and use it for scheduling my radio programme and carrying out the actual show from my MacBook Pro. I am very pleased with MegaSeg, it is reasonably priced and reliable. Instead of carrying 200 CDs so, I can now offer my listeners a vastly improved range of music. I have used and look at a number of alternatives but MegaSeg is a well priced, effective alternative, and far superior to the others.
Regards
Steve Foster
www.thesourcefm.co.uk
I have been a user of MegaSeg for years now and every time someone turns me on to another program to try, I always, usually after a very brief attempt at using something else, come back to MegaSeg. It is clearly the most user friendly and addictive DJ software ever… and believe me I have tried everything. Usually with little if any satisfaction. I know that this is primarily because of the ease of use and workflow of MegaSeg. I always know where something is and I'm "fluid" when I use the program. All the best and keep up the amazing work you do.
Eric Guerrero
Just thought you might like to know that we (WLCQ) are a mid-sized market Christian FM radio station in Springfield, MA. We have been using MegaSeg on a Mac Mini for 2.5 years to build and play our playlists. In early 2007 We began using MegaSeg in simple configurations. Today, we build very complicated schedules and playlists that are transmitted over the air and stream live to the internet. We have NEVER had a problem with MegaSeg in nearly 3 years, running 24/7/365.
We had purchased a very expensive system used by many radio stations (PC based). It was not stable. It was hard to use. It was crazy expensive. We sent it back. I am a Mac user since 1984. I found MegaSeg, gave it a test-drive (that made a difference in the decision-making process) and I was able to use it within minutes. So, I bought it! Now we create very sophisticated playlists that perform nearly any way that we desire.
So THANK YOU for building a stable, affordable software platform, that is fun to use!
david lee - station manager

I've been using Megaseg a while now, and like many have grown to depend on it – quite simply, I love it, and it's ruined me for any other DJ apps.
I'm a swing-dance DJ, and the program is worth its weight in gold – I'd tried several DJ programs before a friend recommended MegaSeg, and disliked all of them. MegaSeg has a great interface, works the way I need it to work, and is rock-solid and dependable. Worth every penny.
Thanks again for a great product!
Regards,
Andy Lewis
RADIO AKTIV is the number one school radio station in Zurich, Switzerland. We started with two cheap microphones and a mixer. The major breakthrough happened when I built a studio console, including MegaSeg as the broadcast software. The program fits all our needs, looks great and is 100% reliable. After a short introduction, the kids are using it like pros. Thumbs up for MegaSeg, you guys are part of our success! Thank you!
—Dani Odermatt (MC O-DEE)
Just wanted to say how much we have loved the product over the years. We use it in our store, and it's a brilliant alternative to canned music (because our taste in tunes is way better anyhow). I originally bought it when I was a DJ, and now that I own a store, I saw the value of having MegaSeg adjust the music during the day.
People in our area are envious that my music crossfades, has consistent volume output, changes playlists depending on day/time, and starts and stops on schedule. I've noticed that Mac based retail software is really picking up these days. Retailers are really beginning to see the value of integrating Macs in their workflows.
Keep up the great work!
Mark Wilson
Vivid Print
I've now had several opportunities to use MegaSeg at a live DJ performance (much better than a dead DJ performance, eh?) as well as for the radio station we're running at my Bed & Breakfast (www.featherbedrailroad.com) and I have to say this version is absolutely the best thing. I can play my videos with no problems, I LOVE the beat indicator and how you can "grab" it and move it around - it's just a fan-freakin'-tastic upgrade to the software. I hope others are as absolutely thrilled as I am!
Thank you for such an outstanding product!
Tony Barthel
Forest City, IA—Oct 20, 2010—Waldorf College's communications department has upgraded their automation for KZOW, the college's student-run radio station. After several years, the station replaced their Windows-based system with the Apple-based, MegaSeg "Advanced DJ and Radio Automation App."

"MegaSeg is much easier to teach people," said Valerie Miller, Waldorf senior and Co-station manager of KZOW. Student reactions have also been positive since changing over, "It just flows better…" Aaron Olson, a KZOW DJ, had to say about MegaSeg in contrast to the replaced system.

Since KZOW has had such a positive experience with MegaSeg, it has caught the attention of Waldorf's TV station, Wal-TV. "We are almost 100% music videos, 24 hours a day." Tad Venzke, station manager of Wal-TV explained. Looking to improve the experience of keeping the playlist current, MegaSeg became a viable option. Venzke continued, "MegaSeg is as simple as download, import, and it's done… It's an amazing opportunity"
What a lifesaver this thing is instead of hauling CD's. In fact, MegaSeg has revolutionized my DJ company, to the point that I am able to branch out. It is so easy to hook up and use. There's nothing comparable for PC's as to the ease of use and the pricing altogether. I really cannot say enough about MegaSeg, it saved my business and my back! In Germany they say "Nie mals wieder", "never again" do I haul those boxes around!
—Mark Shaver
I operate two radio stations and a cable television station using MegaSeg. The program has worked extremely well and was easy to use and easy to learn. I say thank you for making my job so easy.
Ray Jones
St. Thomas, VI
Entertainment: Music To Your Registers
Baja Sharkeez benefits from MegaSeg playback
It's important to ensure every aspect of your business is profitable. One area you may have overlooked when seeking out new profit centers or drivers is your music. Major restaurant and hotel groups worldwide are developing signature sounds for their venues… Look for software that will load your playlists automatically throughout the day and evening while offering many auto-scheduling features.

"We work hard in hand selecting every song we play at each of our concepts," says Missy Combs, director of entertainment for the Southern California chain of Baja Sharkeez venues. "We use the MegaSeg software and Macs at all of our locations."
I am a "Mac guy" all the way. I love my iMac and MacBook Pro… however, I had bootcamp on my laptop to run a PC-based DJ program. I tried out quite a few DJ Programs for Mac, but nothing did what I wanted, until I found MegaSeg. What a GREAT piece of software. I was able to delete my bootcamp partition and use my MacBook Pro the way it was meant to be. I am a mobile DJ and MegaSeg is AMAZING! Thank you!
—Mike Sinclair
I recently worked a wedding for a bride who did not pay her balance prior to the event. When the time came around she argued that I did not play any of the songs she requested. Despite glowing reviews from numerous guests, and a visibly happy dancing crowd, I had little leg to stand on in response. I then remembered that MegaSeg stores an archived set list from gigs. I printed out a copy and cross referenced against her request sheet and now there is proof that I was in the right the whole night, having played a majority of her requests. The guests were happy, the bride had no point to argue anymore, and this DJ got paid. Thanks MegaSeg!
—Anonymous
Community Radio, St. Paul's Style
MegaSeg Helps WSPS Serve New Hampshire School
The technical core of WSPS's musical programming during daytime hours is its automation software, which has changed over the years.

"When I came, we were using one of the commercial automation packages, but it was labor‐intensive to load in new songs, and the cost of ownership was getting prohibitive," said Reider.

He looked for alternatives, and found MegaSeg, which costs around $250. A bonus for Reider as a Mac user is that MegaSeg runs on the Macintosh platform. WSPS uses two Macs with MegaSeg for their operations. One is dedicated to running the on‐air programming, the other is for loading in songs and post‐production work.

…WSPS also uses MegaSeg to post a list of the most recently played 20 songs, and five upcoming songs on its Web site.

Reider has programmed MegaSeg to run 24/7, and audio is routed through a fader in the control room console…
What a great product! …Promptly downloaded my upgrade to MegaSeg, and it's beautiful, intuitive, just a joy to use. Can't wait until my next gig! Thanks for making a quality product. It makes me look good.
—Kevin C
I met someone that uses Traktor and tried to show me the finer points, but it isn't exactly MegaSeg. To make a long story short, I showed him MegaSeg and may have just sold a copy. MegaSeg sells itself. Thank you for making the best DJ software out there.
James Murdock
Viking Entertainment
We love MegaSeg! It's the most powerful software we could find. We have a network of 6 web stations in Italy, and we just would like to thank MegaSeg, because it did exactly want we wanted it to do, and we did it on Mac! And the more powerful AGC is just what we were looking for. So, thank you!
Barbara Venditti
pixelaudio.net
wasabiradio.com
I am the founder of a ministry called Independent Baptist Media. One of our core responsibilities is installing and maintaining Christian radio stations around the world for missionaries. We use Macs and so MegaSeg was a real answer to prayer and much searching on the internet! We recently installed a station in the Philippines and one in Rwanda that utilized MegaSeg software. The Rwanda station is a powerhouse that reaches into four different central African nations! Attached are a few photos of your product in action.
Thanks,
Gene Sharp
Independent Baptist Media
www.independentbaptistmedia.com
My DJ business has grown thanks to MegaSeg's seamless support and control of video and audio. I host special events at my club such as Movie nights, Name That Tune with music videos, and even Karaoke. With MegaSeg, all I have to do is create the playlists at home, plug my MacBook into the Club's system and press play. With the awesome Ambient Video Playlist feature, the screens never go dark between music videos. Then there's the Remote Control support… if the crowd doesn't like a song, all I have to do is press Next on my remote and MegaSeg segues to the next track. I don't even have to be in the control booth! And with Events, I can set it to start a show on time whether I'm there or not!
I could go on and on, but simply put, MegaSeg has made my life so much easier and with each update you keep making it even better. MegaSeg is worth EVERY penny and more!
Bryen C. Winstead
Winstead Media, LLC
The use of MegaSeg versus anything else is a "no brainer". It has enough features without over complicating your DJ performance. Noting requests, library management and playlists are MegaSeg tools that have spoiled me to the point where I take it for granted. I can focus on other things like my performance. Thanks MegaSeg!
Rob Jackson
Noise Pollution
Before I purchased MegaSeg I had to work for hours creating play lists. I love the feature on MegaSeg that allows play lists to automatically be created every hour! It keeps things fresh and exciting for the listeners. Shortly after I bought MegaSeg my listenership almost tripled. MegaSeg is easy to use, and has all the features you need to operate a radio station.
Eric Tucker
96.3 VIP Radio
Since I bought a Bed & Breakfast we have been using MegaSeg for the house music and I've been learning some features that I hadn't used before. For example, we now play certain styles of music in the morning hours, and then switch it up a few more times during the day. It's so incredibly cool that I can have different automated play lists at different times of the day. The features and stability of this program just always impress me. I just wanted to pass along more praise for this wonderful program. 
Tony Barthel
The Featherbed Railroad
www.featherbedrailroad.com
Great product and support… Can't imagine going out without MegaSeg at this point of time. You've made my life in this business much more fun and lucrative.
Jeff Rockwell, Pres.
Rockwell Productions
I am a satisfied customer of many years utilizing your software on my low power community radio station here in NZ. Congrats on the latest version of MegaSeg.
Regards,
Mark Perry
Heads FM
I find MegaSeg a valuable production tool. I produce five different shows for both domestic and International broadcast. It's the best I have used and I have used just about everything out there. Keep up the good work!
Bryne Parrott
Great job as usual on the latest MegaSeg… been running it on my new Intel MacBook Pro w/Leopard and it's solid as a rock! Been making my living with your program now for a long time through many earlier versions and it's never failed me once ever!
Thanks again —
Mike Hilger
radioNtenna rocks with MegaSeg
John Heimerl, creator and lead programmer, says "We looked at many different affordable platforms for our HD Radio and internet triple‐A eclectic stream. We needed something that would be rock‐stable so that whenever iTunes listeners in the Alternative category hit the button, we would be there. The interface is the most intuitive, and the flexibility and features are unequaled for the investment!"

radioNtenna.com is (Left to right) John Heimerl, Creator/lead programmer, Heather Mazzoni, Operations, Paul Shugrue, Music, Jason Sneed, Streaming, Michelle Harrell, Production, Dian Richards, Web.
MegaSeg Pumps Up 44,180 Runners!
With just a MacBook and microphone in hand, MegaSeg was used as the official music source for Bloomsday, the world's largest individually timed road race. MegaSeg was used to entertain the runners with interactive crowd songs and automate important race announcement for hours before they start the race. Located at the start line the music was passed miles down the crowd via radio frequencies. MegaSeg made it easy to insert Chariots of Fire (the official race song) at the appropriate times as needed. We'll be using MegaSeg for years to come!

Lilac Bloomsday Run
www.bloomsday.org
What a great product! I started doing DJ gigs last year, learning from a guy who's done weddings for the past 15 years. He carries a large suitcase of CDs, and somehow can find songs from memory for each party. I can't imagine shuffling through CDs. After making 30 CDs and doing 3–4 parties, I bought your product in December. I did a company party two weeks ago and thought I'd give MegaSeg a try as my primary source… I can't say how happy I am with MegaSeg. I could find requests with lightening speed, and having 10–12 songs queued at all times took all the stress out of the party. MegaSeg looks professional and performed flawlessly. Keep making it better, but I can't imagine a feature that's not already there!
Kevin Causey
We've been using MegaSeg for three years. This last year has seen our business really take off. We've had 27 weddings last year (11 more booked) and couldn't imagine using any other software than MegaSeg. Regardless if it's a three hour or seven hour event, when we set up for a gig, we have 100% confidence that MegaSeg will perform flawlessly.
Thanks,
Matt & Stephanie
I used my MegaSeg Saturday night for the first time, DJ'ing a high school prom. It was very easy to use and the kids were impressed too. It was easy to find songs, make changes and mix the music. I use it with my Apple Laptop and a pair of Bose speakers. It's the best sound I've had, after being a mobile DJ for 10 years.
Ralph Parker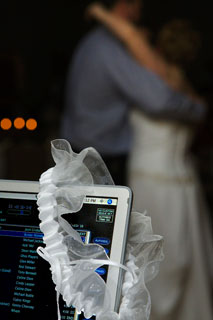 My transition from a bargain basement DJ to market leader can be solely attributed to my choice of DJ software. Just three short years ago I chose to dig out from under a mountain of CDs. As a certified Microsoft systems engineer, I was firmly entrenched in "all‐things‐pc". After my initial experiences with several PC based products, I chose to quit the PC realm cold‐turkey and migrate to an Apple MacBook. I have never looked back! MegaSeg empowers me to be creative, engaging and interactive. Now, with MegaSeg, I can capture the attention of 1000 wedding guests and keep their attention all night long! Keep up the great work.
Marc O'Leary
Marc O'Leary Entertainment LLC
www.marcoleary.com
MegaSeg has saved my back, and made my life easier. When my doctor told me that I had to slow down, due to a back injury, I converted boxes of CD's to a laptop with MegaSeg, and never looked back (no pun intended). When my hard drive went bad last year, I was able to restore my system from a backup, on the way to a gig! In the car! All of my [custom] segues, and settings were restored almost instantly! When we moved to a new facility at the radio station I manage (WNSX @ 97.7 — Ellsworth, ME) I used MegaSeg as the automation system for over an hour, as we moved our offices to its new location. Afterwards the owner said he was impressed how it sounded, and couldn't tell the difference between the $30,000 automation system that we were using & MegaSeg. Thanks for making a great product!
Bill DaButler
Bill DaButler Mobile Entertainment
Director Of Operations
Smooth Rock & Roll — WNSX @ 97.7
MegaSeg is the best mobile dj software on the market! Without it, we would still be lugging around cases and cases of CDs and we would be worried that they might be scratched. With MegaSeg, we can efficiently provide the right song selection for each event. The "on‐the‐go" interface is spectacular. Your program has grasped the concept of djing on a laptop better than any other dj software.
The Galaxy Productions Team
Nate Shron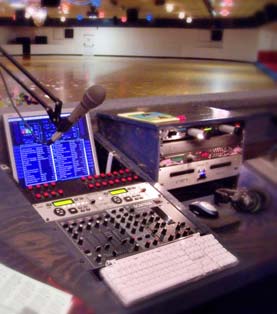 I'm Mike Frushour, operations manager for USA Skate Center in Mishawaka, Indiana. We have been using MegaSeg for over 4 years with great success. I've always been impressed with the ease of use and stability of the system. I never have to worry about crashes or constant restarts — IT JUST WORKS!
We use MegaSeg to program our many skating sessions. From children's formats to the latest Pop or Hip Hop, finding the song your looking for is a snap. The mixing and BPM functions are fantastic in keeping the skating floor moving all night long. I've auditioned many software programs and MegaSeg is by far the best and most reliable. All of the media files are stored on the local machine, however, the system doesn't even stutter when I play some files from a remote machine. We also have our complete music library of over 7000 songs on an older PowerMac hooked to the network as a "just in case" machine. MegaSeg is the BEST. It makes my job of session music programming a walk in the park.
Mike Frushour
Operations Manager
USA Skate Center
We had a chance to use MegaSeg at the paintball tournament we were attending this weekend. Along with our music playlist we incorporated some promotional ads for our products. All weekend we had people coming over to our tents to comment on how great everything sounded and who was the DJ. They were amazed when we told them it was all automated. Even the other vendors were talking to us about our our new marketing technique. Not only did it increase our traffic but along with the extra visitors came extra sales and we all know that is what we were looking for in the retail business. Thanks for the excellent product.
Bob Sandifer
Tag Sportz
www.tagsportz.com
This is an article about a friend of mine who is a total PC fanatic. I noticed the white laptop and the program he had pulled up on it… very cool. —Dennis & Sandi in San Felipe
Cops and Rockers
Laguna News‐Post – August 11, 2005
Laguna Beach police officer Larry Wohrman finds his own rhythm as a moonlighting disc jockey for parties and weddings throughout south county.
Y100 Radio Fans Have New Alternative
Ex‐Radio Station Employees Start Internet Radio Station
PHILADELPHIA — A lot of music fans in the Delaware Valley were devastated the day Y100 went off the air in February. Those disappointed included many former staffers, who decided to start their own radio station on the Internet (which is now part of WXPN), Y‐Rock. They run the station from a house in south Philadelphia that they call "the bunker."

McGuinn said he and his fellow radio station workers had to learn fast about building an online radio station. "You look on the Internet and you look for people that are running Internet radio stations and you try and you sort of, like, learn really quickly what's the good software, what's the bad software and you find, in this case, this thing called MegaSeg, which is really great software…"
I have been using MegaSeg for three years now, and I'd never thought I'd say this three years ago, but it's far more reliable than a CD player. No skips, no bad tray loads, and no pauses.
I am also using MegaSeg's dual out mode for the first time and boy is it a dream that way. I can hear both tracks and just fade up when synced. Now that I am using MegaSeg to its full use, it is showing how well thought out the interface is, as well as direct and elegant. It has turned into the "Ohh! factor" among other techno‐geeks at events I'm at. I also impress other DJ's who see this. One remarked last night, "Wow, this has much more control and features than the PC program I'm using now." I am also using Hot keys for sound FX and liners.
My system is a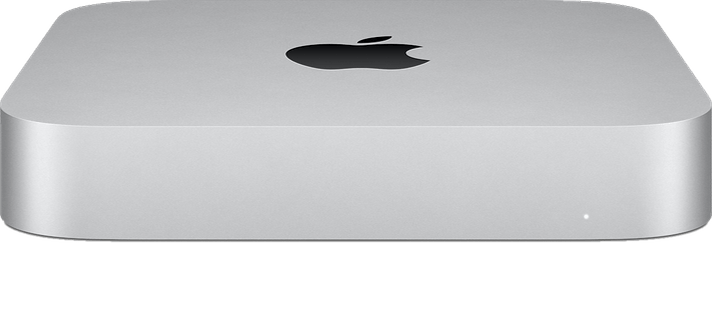 Mac mini, and everything else is 3rd party parts. If I need to be away from the table for wedding party intros, I just pre‐program breaks where I need them, and trigger MegaSeg using the wireless remote.
Charlie Wilson
At Your Service DJays
www.aysdj.com
I have to say how impressed I am with your software. Our college (Cambridge Regional College, UK) used it during our 2 week long RSL radio station, 87.7 Flava FM — and it was brilliant. Everything about it — from the way it looks to how it performs is excellent, it puts PC applications to shame. The scheduling part on MegaSeg is outstanding. It put the way other radio stations sounded in our area to shame — and they have systems worth over £1000! Well done MegaSeg — Keep up the good work!
Matthew Webb
Head of Music
Flava FM
I downloaded and installed MegaSeg and it is working great. We have been trying to switch to a digital system for some time now and have tried several PC programs however, they were not successful. MegaSeg is definitely the way to go. It is smooth and I can use it without worrying about any glitches.
James Brown
JAB Productions
www.jabproductions.us
I have been a mobile DJ for almost 15 years and have wanted to switch completely over to mp3s for 4 years. I have made several attempts, but to no success. My first was in the PC world — I tried one of the top PC software DJ programs. It proved to be difficult and prone to crashes. For my second attempt, I bought an Apple iPod and tried to DJ using iTunes. I have two words for you: not good. So I went back to shuffling CDs. Eight months ago, however, my luck was about to change. While DJing a wedding, I happened to look into the next room to see a glowing white apple in front of the DJ. As it turns out, he had the solution to my mp3 troubles: MegaSeg.
I now have an iMac, a LaCie external hard drive, two MacBook Pros and MegaSeg. I have DJed over 70 events without any issues or problems whatsoever. MegaSeg saved my DJ life.
Mike Early
Mike Early's Pro Sound
www.MikeEarly.com
I've been working as a KJ and DJ for 10 years now and I can't tell you how knocked out I was with the MegaSeg product. Everyone knows THE premier platform for pro audio is Macintosh (and this is coming from a LONG time PC guy) and this product lives up to that reputation for DJs. I tried a couple of other products but MegaSeg just breaks the mold on what a DJ program should be. MegaSeg has created a totally unique and intuitive interface.
W. Guy Finley
Matrix Mobile Entertainment
MegaSeg is a essential tool for radio. The Conquistador FM radio station is located on Santiago of Chile (Latin America), and is 42 years old, the first FM radio station in Chile.
I like MegaSeg and use it for scheduling events in the night, and the automatic gain control is a great tool for me. I run MegaSeg on a iMac with Apple Xraid 1.75 TB (raid 5) and Lacie FireWire Big Disk for backup songs. Edirol usb sound card and Mac OS X with only uncompressed files at 16 bit — 44.1 Khz for the best quality sound. The impact is total. Another real important thing for me about MegaSeg is the fast updates.
Gustavo Rodríguez
Jefe Grabaciones
Holding El Conquistador
I must say, ever since I started DJ'ing with MegaSeg, my business has picked up! People love to peek over my shoulder when searching for songs, and are amazed at how quickly I can add a request with their own personal note. I also encoded a music video off of DVD and added it to my song list, and MegaSeg performed even better than I anticipated. You guys have a SUPERB product, and I'm VERY glad I've bought it.
Angus G. Nicholson III, Owner
Starstruck VIP Karaoke/DJ
www.vipkaraoke.com
Can streaming audio technology revive the radio star?
Tim Coco, founder of Coco+Co, a Boston–based corporate communication firm, started in radio in 1978 at WHAV–AM in Haverhill. Twenty‐six years later, he's resurrected the call letters in the form of WHAV.net, a streaming radio station originating from the firm's Haverhill facility.

Coco reports that the whole thing runs off a retired Mac G4.

' We just said, "Let's just do it and have some fun at the same time." We're using a Mac system. We took an old G4 from our production system (Coco+Co offers website design services) and instead of putting it in the closet, we said "Let's see what it can do." '

The Mac runs the automatic disc jockey software MegaSeg, and feeds the stream, via a program called Rogue Ameba [sic], to our Internet radio streaming site.
I just wanted to tell you how much I appreciate MegaSeg. I purchased it several months ago and have been slowly getting my library together. I did a 7.5 hour DJ gig this past weekend and it was a breeze. I deal with a lot of software in my studio (Protools, Logic, Finale) and so far I haven't come up with the "gee I wish it could do…" syndrome. The interface is laid out logically and it works.
Thanks again,
Bruce Mishkit
Deva Productions
I have now been using MegaSeg for nearly one year I can't begin to tell you how easy it has made my DJ career. It's easy, versatile, and with the updates, it's hard to believe, but it's even better. I just wanted to let you folks know what a great job you are doing…
Greg Powers
Greg Powers Entertainment
Saco, Maine
This system works great and flawlessly for hours as I have test run it for two days straight with no drop‐outs. It mixes great once you set the preferences how you like it to mix. It is undoubtedly the best system I have worked with and I have tried plenty. No other system comes close.
Regards
Darren Cave
Since last weekend together with Pro Tools and Logic Audio — MegaSeg has become one of my favorite audio apps. The whole concept is absolutely brilliant and fulfills "radio needs" in a nearly perfect way. Editor's choice — so to speak. I already bought it and I'm really, really happy that I did!
Thomas Haak
— Autor, Moderator, Journalist —
NDR INFO NACHTCLUB Hs.8
My job on Saturday was a dance for 14–18 yr. olds. I usually dread these because I'm mauled with requests, dedications, and people trying to paw through my CD case asking, "what kind of music do you have?"… MegaSeg helped me keep track of all requests and integrate them where appropriate. No searching for CDs or looking up obscure requests on a separate data base. I actually enjoyed it. Might have to do more of these kinds of dances. This was also the first job I didn't take any CDs or backup CD players. My back thanks you.
Matt Stevens
PartyHarmony.com
I just updated to the new MegaSeg. I'm impressed. I finished a long 9 hour overnight Video Dance Party in which MegaSeg served up DVD quality Quicktime video onto our 10.5' x 14' video screen. Nothing new as I have been with you since version 1 for both Audio and Video DJing — but it was one of the longest shows in which to test and upgrade (I have nothing but faith in your software). Thanks for the excellent update and look forward to the future of MegaSeg.
Edward Carey
DJNemisus.com
I've been a mobile dj for 9 years, and do 55 to 65 high‐end wedding receptions, and 10 to 15 other mobile functions each year — and have always used denon cd players. I did my first wedding last night — using nothing but your MegaSeg DJ software. It was a long wedding reception, 6 hours! …And MegaSeg performed flawlessly. In addition, the ability to bring up requests, note reminders on those requests, as well as quick organization of playlists is awesome. Not to mention MegaSeg's very fluid beat‐mixing ability.
Dave Donato
davedonato.com
I have been working with the software now and have performed several public gigs (mainly receptions and parties) using my MacBook Pro. I recently did a pro gig at a club in Seattle using my laptop and MegaSeg and it performed flawlessly. The club was impressed with the fluid beat mixing and the crowd couldn't believe the seamless play was coming from a laptop. I've lined up several gigs and cannot say enough good things about using MegaSeg. Keep up the great development!
David Jolosky
Visual Communications
Call Off Your Dog! Productions
I have been using MegaSeg from its beginning with my computerized jukebox called "iJuke". It has been fun DJing events and as usual MegaSeg has come through for me every time. I have been concerned about amp failure, speaker failure and power failure, but one thing that I haven't had to worry about was MegaSeg. It has performed flawlessly. Thanks for the great product.
Terry L. Tripp
After 10 years in the DJ industry, I have been exposed to many places where many other programs have fallen short. From clubs to mobile DJ to stand alone units to sit and spin deals, MegaSeg is by far the easiest software to use in all applications. After spending time to set up playlists and customizing the options for the various venus, this is the best program out there. The support is the best I have seen in any type of technical situation. With the ability to set a schedule and reminders and the rules are just fantastic. I thought that iTunes was good, this has no comparison. WONDERFUL SOFTWARE!
Pete Pucek
PI Graphics Multi Media

Overall, MegaSeg is awesome, a tremendous upgrade. The new features are working very well too. I had advanced scheduling up and running after 2 days of redoing categories to accommodate it. It has made running LG73 much easier for me, and now I have a fresh playlist every hour every day! I've used the events scheduling to automatically start specialty shows and they've been running on time. The interface improvements have made the program much faster to navigate during live shows.
Phil Kushnir
www.LG73.com
Vancouver's Best Music Mix
MegaSeg is the best audio tool a restaurant can use to selectively program music according to what is right both for the customer and the owner. The simplicity of use should not prevent anyone from using this system.
Steele Platt
CEO & Founder
Yard House Restaurants
MegaSeg is definitely the best program on PC or MAC and I am very very pleased with it — We tried numerous DJ programs but found MegaSeg to be far and away the best solution. Unlike other programs it is a real world solution concentrating on what a DJ actually needs during a live performance. We can concentrate on entertaining the crowd, respond to requests instantly, and offer a vast selection of music. We can both plan ahead and respond to an audience in a way not possible using vinyl or CDs. DJ'ing with MegaSeg is definitely the way forward.
Regards
Dave Owen
AP Digital
I just wanted to send you something about my experience with your product. I have worked as a professional DJ since 1975 in every format from radio, to clubs and weddings. And I have worked with every product from records to cd's and everything in between. In my experience your program is the best thing to happen to the business in a long time. I work 8 hour shifts 5 days a week, and since switching to MegaSeg I haven't had one glitch or failure, and learning to use it was a breeze. MegaSeg offers faster access to music, and the ability to better organize and categorize music.
Thanks
David Perkins
MegaSeg is working really well… I love the ability to pre‐plan, combined with the amazing flexibility it gives. Being able to respond to the mood of the crowd and to easily feed in requests is great. It's all I could have wished for.
Rob Taylor
DanceCeroc, UK
We use MegaSeg for all music mixes and live shows. Since installing MegaSeg we've never looked back. Our customers love how fast we can play anything next! Simply at a touch of a button. MegaSeg Rocks Our DJ World!
Mike
DJ ON A BOX — UK
Just a quick note to say how much I enjoy MegaSeg. I'm not a DJ, but have fun throwing parties, and djing family functions. I really feel that you commit yourself 100% to this program with the number of updates you send out. The best feature yet is the AutoTrim. Most of us probably have too many songs to set the end of each one — it's a great feature. Thanks for your great program!
Neil Gates
Not only is MegaSeg the best solution for automation and mixing out there for the Mac, but it is also one of the most reliable pieces of software I have ever run on a Macintosh. It has been running the station here at Rhode Island College. No crashes or reboots needed.
Ted August
RIC Radio
Just a quick note to tell you that I think you guys are the best. To say I will continue to stay with your program is an understatement. You have no idea how you have refined my business. A lot of customers come up to me, see my screen, and can't believe that I'm actually doing a wedding by computer. I can now program my Mac to play (and segue) music and allow me the freedom to move about the room and communicate better with my clients without allowing my business to suffer. Thank you MegaSeg. Keep up the great work.
Mo Tate
Sound Sensation
We have an iMac running this software at KAGJ (Snow College Radio Station). It fully automates the station and runs a huge play list. During the summer, when students are out, we used to shut the station down. Now MegaSeg runs it all summer on the iMac. For doing dances it is the cat's meow. Request a song… play it. No searching CDs. Keep telling the other mobile DJs this won't work… We want their business!
Brad
KAGJ
I love the look and feel of your product. It's obvious that some Mac people spent a lot of time thinking about how it should look and act, the layout of the controls, etc. Very intuitive.
David Hollinsworth